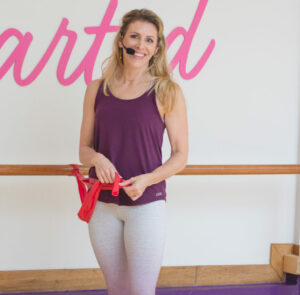 Laura
NATIONALITY: American
WORDS TO LIVE BY: "Breathe. I can do this!"
ABOUT ME:
I have loved teaching since I was in High School, where I would teach dance routines to my friends and team members. I owe a HUGE "Thank You" to all of my amazing teachers, as they have taught me extremely well, for which I am so grateful. As a result of practice and perseverance, I am passing on the knowledge I have to give.
THE BEST PART ABOUT MY JOB IS:
Seeing all of the ladies having fun and smiling while they glow with sweat! Watching them work hard; and as a result, they see and feel the difference.
CLASSES I TEACH:
I teach BootyBarre.