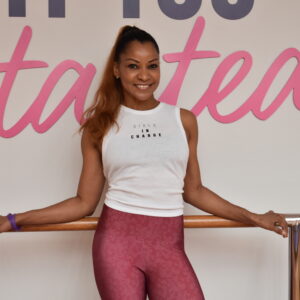 Liris
NATIONALITY: Colombian (100%!)
WORDS TO LIVE BY: Passion, love and dedication; the three elements that make my life content.
ABOUT ME:
When I think about what inspired me to do what I do…I can say for certain that Dance was my calling. I always felt it – from a very young age. My training background was in ballet.
BEST PART ABOUT TEACHING:
Seeing women smile in class. It means they are happy! For me, Motion is a place that feels like HOME. It's caring, comfortable, feminine – and happy.
CLASSES I TEACH:
I teach Latin Cardio.