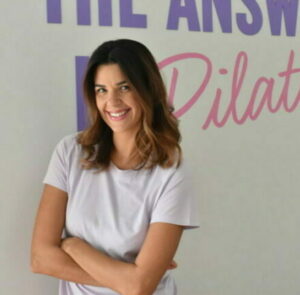 Maja
NATIONALITY: Serbian/Croatian
FAV QUOTE: You will know the truth and the truth will set you free.
ABOUT ME:
I am a Clinical Pilates Instructor, Fully Certified STOTT Pilates Instructor, and Functional Anatomy Instructor Trainer. I am specialized in pain science and committed towards helping people overcome their chronic pain conditions, as well as helping them recover from injuries or surgeries. I believe in a holistic approach towards my clients' healing, and developing meaningful strategies with them to address both biomechanical and biopsychosocial aspects that might be contributing to their pain.
WHY I LOVE MY JOB:
Seeing my clients' taking control of their lives and being free from pain and fear is just so wonderful to see! It gives me hope and an even deeper desire to continue helping people take charge of their pain and bodies, keep improving, and enjoying movement without the fear of pain.
CLASSES I TEACH:
I teach private Clinical Pilates sessions as well as group Pilates Mat and Reformer classes.