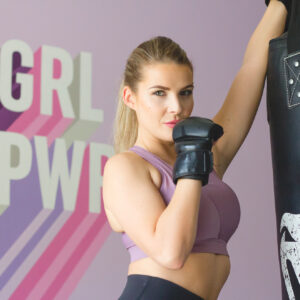 Sinead
NATIONALITY: Irish
FAV QUOTE: The body achieves what the mind believes.
ABOUT ME:
I have always been an active person since I was a child coming from both dance and a sport background. I was inspired to teach when I came to Dubai and saw how much the health and fitness industry had a huge impact on the UAE and was recognized as a respected job. I have always loved the idea of teaching but never believed it was achievable until I took the jump and believed in myself and my dream. I believe you never work a day in your life if you do what you love and that's exactly what I'm doing.
WHY I LOVE MY JOB:
I love my job because I love to build other women up like they build me up.
Teaching women about fitness and nutrition and see them grow in confidence makes me feel like I have a purpose in the industry.
Motion means so much to me as I feel it is not a workplace but more like a family. I have learned so much from the ladies and co workers in this Centre which has evolved me as a person. Everyone is so kind and motivating both inside and outside of class.
CLASSES I TEACH:
I teach Body Firm, Weight Loss Circuit, Kickboxing, Legs Bums & Tums, Barbell and TRX.
My specialty is in weight loss and body toning.